Description
Tough but flexible, this rigid 4″ x 18″ Mesh Vexar Seedling Protection Tubes is constructed of a combination of polyethylene and polypropylene. Made with a diamond design for strength due to animal browsing and rubbing as well as better light transfer. Sold in box quantities of 250. Best to use bamboo stakes and ties to ensure it stays in place and keeps the tree growing straight.
Features:
4″ Diameter
Comes in 18″, 24″, 30″ and 36″ lengths.
Mesh Design for better light transfer
(250 PCS/BOX)
THIS ITEM IS SOLD PER BOX Online
PROPER INSTALLATION: Rigid seedling protector tubes can be installed on most small deciduous species by manually slipping the tube over the seedling. They are not normally used on conifers because of potential needle and branch deformation. For larger stock, especially deciduous species with long, upright stems, the branches may become entangled in the openings as the tube is slipped over the plant. In some cases, branches are deformed or broken. To prevent this from occurring and to speed the installation process, carefully slip a rigid piece of PVC (polyvinyl chloride) pipe the same or greater length as the rigid seedling protector tube over the seedling.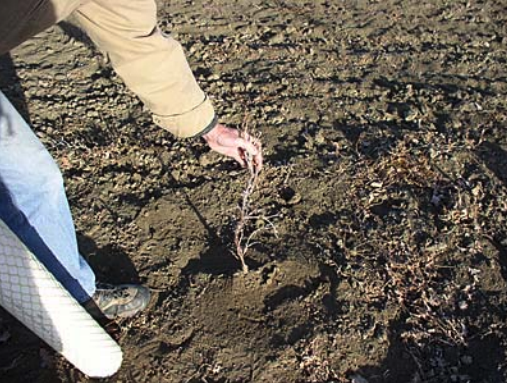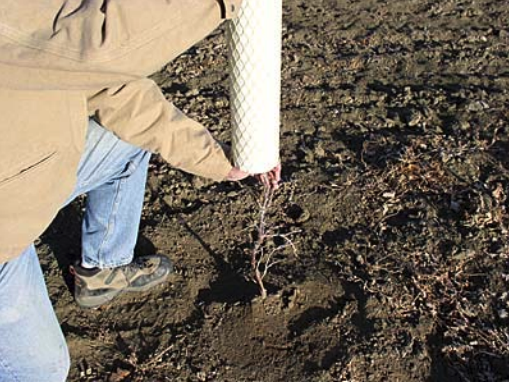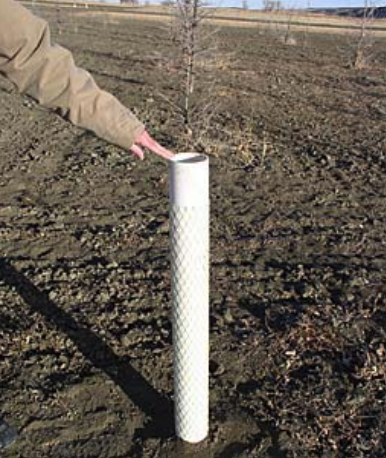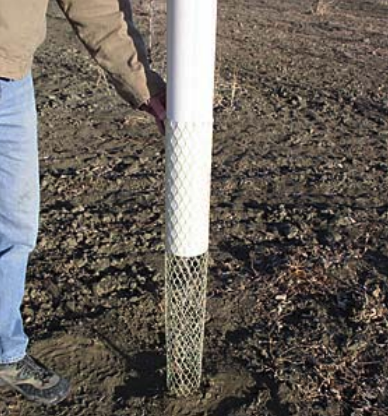 As an example, a 4-inch inside diameter, 4.5-inch outside diameter, Schedule 40 (0.25-inch thick side walls) PVC pipe that is about 38 inches long works well for 4- inch diameter, 36-inch long tubes. The extra length of the PVC pipe provides a surface to grab when removing it from the tube. A piece of rope attached to each side of the top lip of the PVC pipe acts as a handle for pulling the pipe. When slipping the PVC over the seedling, it may be necessary to compress branches together in one hand while placing the PVC pipe over the seedling.
After the pipe is in place, slip a protector tube over the pipe and slide the tube downward until it contacts the ground. The tube may also be slipped over the PVC prior to placing the PVC over the plant.
Pull the PVC pipe upward while holding the protector tube in place. Secure the tubes to 1 or 2 stakes (bamboo or other material) with ties or fasteners. Verify that terminal branch ends are not tangled in the tube mesh.