All Haglof Borers feature a cutting tip that reduces chipping and loss of shape. Easily retrieves core samples from trees and wood to determine growth rate, age, tree soundness, and other necessary information. Tough Teflon® coating reduces friction and resists rust and resin build-up, allowing for easier boring and longer bit life.
About Increment Borers :
Increment borers are used to extract core samples from trees and treated wood products.
They allow determination of growth rate, tree age,
tree soundness and the penetration of chemical treatments.
Borer length is measured from the tip to the end of the round section of the bit and represents the maximum depth of penetration.
Replacement parts are specific to the brand of borer. They are not interchangeable with other brands.
The inside diameter of the opening at the treaded end of the bit determines the diameter of the core sample. Both .169″ and .200″ are commonly used for forestry. .500″ is available by special order.
A three-thread borer has three threads on the cutting edge while a two-thread borer has two threads on the cutting edge. A three-thread borer will penetrate deeper per revolution than a two-thread Borer. Choosing between the two is a matter of personal preference.
History of the Mattson/Haglof Borers: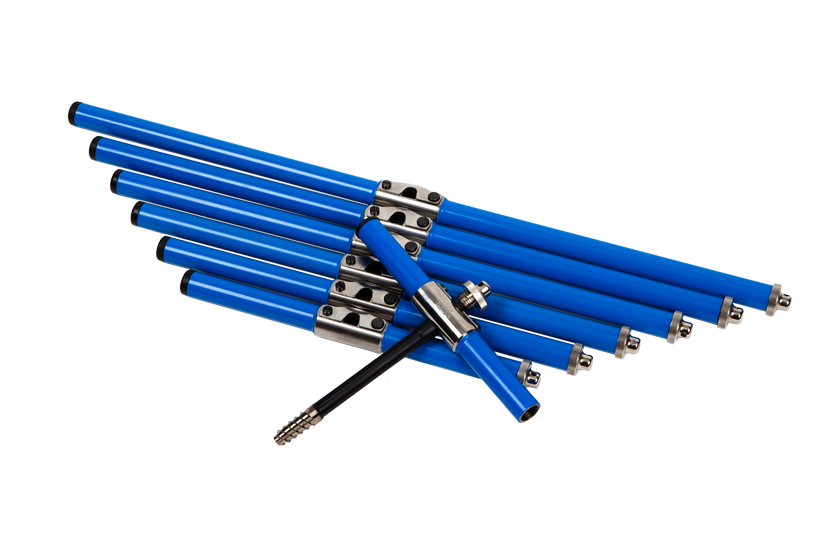 With over a century of manufacturing expertise, the craftsmanship perfection in a Mattson borer ensures a durable precision product that you can rely on in the forest.
Only the finest raw material is used to make a real Mattson borer. With individual sharpening procedures following traditional standards, a grip-friendly blue handle with brass details, polished quality steel borer bit and a stainless steel extractor with brass knob and unique teething, carefully crafted to a perfect unit, every Mattson borer is a piece of art.
Mattson borers are made in small volumes and in exclusive models including a 200mm/8" Mattson borer with core diameter 3.5mm/0.14", and the classic "No 905" borer, a 2-threaded, 500 mm/20" Mattson borer with core diameter 5.15/0.200" and extra rich in borer bit and handle material.
Mattson borers represent genuine craftsmanship in every detail. Below article numbers for Mattson borers show complete increment borers including handle, borer bit and extractor. Borer bits and extractors can be purchased separately.
Find our Borers Here: – Click Here –